Luxury Travel Ltd. (www.LuxuryTravels.de) has revamped its website, face book, published brochures in German and has named German national, Julia Gerner, as their German Marketing Executive in their campaign to attract luxury-minded German travelers to Vietnam.

(TRAVPR.COM) HANOI, VIETNAM - February 21st, 2013 - Julia Gerner will be responsible for the development of the German Department, overseas sales and marketing activities, and customer care with Luxury Travel's business partners in German speaking countries.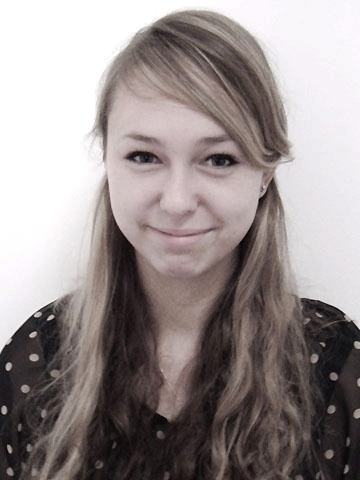 Vietnam annually welcomes 110,000 German tourists and the Vietnam tourism sector needs qualified workers and providers of niche tourism products for this market.
For many travel experts, Vietnam is increasingly being recognized as a destination for high-end global tourists, especially those coming from Western European countries with direct flights, such as France, the UK, and Germany. For German tourists, Vietnam is a magnet due to their historical links and the strategic partnership between the two countries.
German tourists wish to experience Vietnam's defining characteristics: thrills, nature, heritage, festivals, pristine beauty, enjoyment, scenery and essence. To accommodate this, Vietnam now has world class hotels and resorts, beaches and cuisine, in addition to its natural beauty, rich history and traditional culture.
"We expect good German traffic to Vietnam in 2013-2014, especially from small groups, families, couples and special interest travelers. Germany is among the top European markets for us, aided by a direct flight between Vietnam and Germany. Vietnam is better known as a backpacker destination for German travelers, but efforts are being made to promote Vietnam as a luxury destination and to attract upscale German-speaking travelers with niche tourism products. Our German speaking team is very well placed to serve high-end travelers." said Pham Ha, founder and CEO of Luxury Travel Ltd.
"I am glad to join Luxury Travel Ltd. in order to promote the company's niche tourism products to the German speaking market. With my colleagues here, I am confident that the products offered by Luxury Travel are highly suitable for the German market. The demand for luxury tourism products is increasing as is the popularity of Southeast Asia as a travel destination, especially Vietnam and Cambodia. The expectations of luxury travelers are high, but Luxury Travel offers everything that is needed to meet and even exceed these expectations. The highly qualified specialists are dedicated to design every customer's dream vacation and to satisfy every wish. My primary task here is to create awareness of Luxury Travel in the German market and to approach German travel agents and tour operators especially for the upcoming ITB Berlin 2013." said Julia Gerner.
"Julia is committed to the idea of the luxury travel concept, marketing Vietnam as a high-end destination and promoting our niche tourism products, not only in Vietnam, but also in others Southeast Asian countries such as Laos, Cambodia, Myanmar and Thailand." said Ha.
Luxury Travel takes part in many trades show in Europe, including the upcoming ITB Berlin 2013, and is targeting double digit growth from this market segment this year.
For more information in German, visit http://luxurytravelvietnam.com/DE/index.htm
About Luxury Travel Ltd.
Vietnam-based Luxury Travel Ltd (www.luxurytravelvietnam.com) is a long established Asian specialist in the art of travel and serves today's most sophisticated travelers with luxury privately guided and fully bespoke touring holidays in Vietnam, Laos, Cambodia, Myanmar and Thailand. Luxury Travel Ltd. has won numerous travel awards for excellent performance, including the most recent award: Best Luxury Tour Operator. www.facebook.com/luxurytravels.de
###